Club Volleyball and Private Volleyball Coaching At MoRE Sports Complex
Volleyball is an amazing way for kids to get involved in a fun sport that challenges them, gives them the opportunity to work as a team, and so much more. With MoRE Sports Complex's Youth Volleyball Programs, your kid will improve their physical health, strength, and skills while getting to play a sport that they love!
View our current volleyball programs below:
---

McHenry County Juniors Club Volleyball

Our Youth Club Volleyball is great for kids who are interested in furthering their volleyball skills. If you're located right here in Volo, or nearby in Lakemoor or surrounding areas, we would love to have your volleyball player join our camps, clinics, and try-outs!

More Dates Coming Soon!
---

Volleyball Coaching With Coach Inger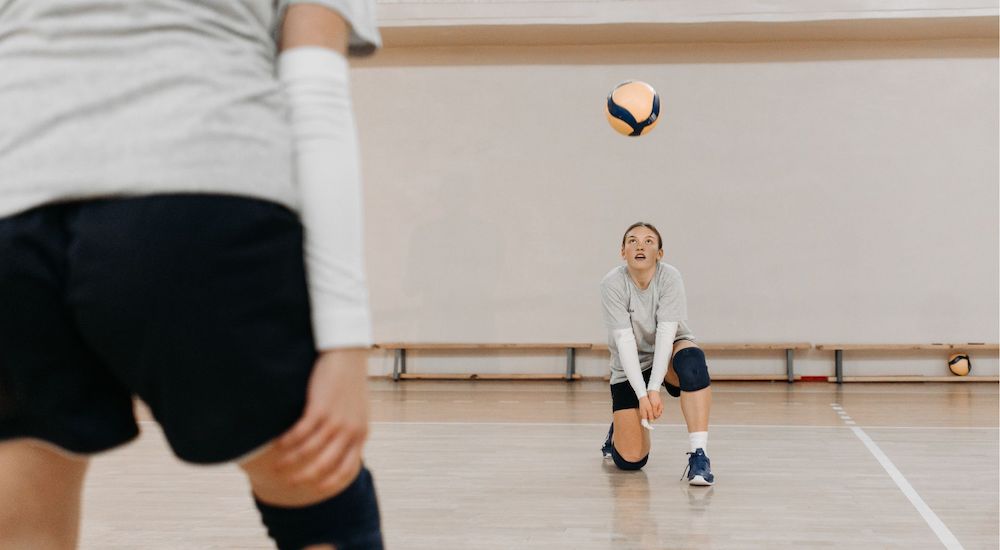 We are proud to offer Volleyball Skills Training, Private Volleyball Lessons, and Once a Month Volleyball Skills Clinics for Youth right here at MoRE Sports Complex! These clinics and lessons are with Coach Inger Freund, a dedicated and skilled volleyball coach who is sure to take your kids skills to the next level.
Join Us in Volo for Youth Volleyball Coaching and Get:
One on one attention to better your kid's playing abilities
A community of players with similar goals
Increased confidence for competition
If you're interested in signing up for one of Coach Inger's sessions, click the link below to register!
More Info About Private Lessons

---
Holiday Volleyball Clinics